Clasificación del Blu-ray Disc de Animación de Japón, del 28 de agost
@jamr113
05/09/2017
0 Comentarios
203 Lecturas
0 Puntos
0 Likes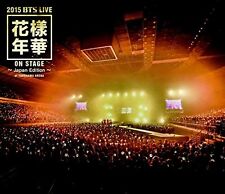 Descargar Clasificación del Blu-ray Disc de Animación de Japón, del 28 de agost
Noticias

Clasificación del Blu-ray Disc de Animación de Japón, del 28 de agosto al 3 de septiembre
publicado el 2017-09-05 06:30 EDT

Kan Colle película vende 26.976, seguido por Idolm @ ster Cinderella Girls concierto, Ciclo Kubikiri, Touken Ranbu musical, Gundam 0080 cuadro
El primer prensado limitado de The IDOLM @ STER Cinderella Girls 4th Live TriCastle Story vendió 25.033 al debut en el puesto # 2 en el gráfico general de Blu-ray Disc.
La edición limitada de Touken Ranbu en Itsukushima Shrine, un musical de etapa para celebrar el 20 aniversario de la designación del santuario como Patrimonio de la Humanidad, se ubicó en el puesto # 4 con 7.996 copias.
El Blu-ray + DVD + Bonus Blu-ray Set para la película Ghost in the Shell en vivo, vendió 3,653 copias más para un nuevo total de 17.374. Se redujo de # 2 a # 8 en su segunda semana.
OLDCODEX Live Blu-ray "Fixed Engine" 2017 en Budokan fue # 10 con 2.888 copias.
La edición de lujo para la
película
de acción en vivo de HaruChika: Haruta to Chika wa Seishun Suru de Sei Hatsuno "novela de misterio juvenil de la banda de conciertos" fue la número 12 con 2.677 ejemplares.
El "Music Wonder Tokudai Circus" de la banda angela en Nippon Budokan ~ Bokura wa Mezashita Shangri-La ~ fue # 20 con 1.615 copias.
Ultraman Orb la Saga de Origen Vol. 1 Blu-ray (BD-R) fue # 28 con 965 copias. Vol. 2 fue # 29 con 930 copias, y Vol. 3 fue # 30 con 925 copias.
RankLast
WeekTitleWeekly
CopiesTotal
CopiesRelease Date
MakerArtist/CategoryHighest
RankWeeks
on Chart1-
Kantai Collection: KanColle (movie)
Blu-ray Limited Edition26,97626,97617/8/30
KKAAnimation112-
Kubikiri Cycle: Aoiro Savant to Zaregoto Tsukai
7 (Limited Complete Pressing)10,05510,05517/8/30
ANXAnimation213-
Mobile Suit Gundam 0080: War in the Pocket
Blu-ray Memorial Box6,3526,35217/8/29
BVSAnimation3145Sing Blu-ray+DVD Set4,44390,82017/8/2
NUEAnimation1557
your name.
Blu-ray Standard Edition3,981258,42717/7/26
TOHAnimation166-TV Series
Eureka Seven
Blu-ray Box 1 Limited Special Edition3,0833,08317/8/29
BVSAnimation617-Kantai Collection: KanColle
(movie)
Blu-ray Regular Edition2,8142,81417/8/30
KKAAnimation718-
ACCA: 13-Territory Inspection Dept.
Blu-ray Box 32,6562,65617/8/29
BVSAnimation8199Moana MovieNEX2,591181,88617/7/5
WDSAnimation19101
Granblue Fantasy the Animation
5 (Limited Complete Pressing)2,02619,10717/8/23
ANXAnimation1211-
Princess Tutu
Blu-ray Box (Limited-Time Edition)1,5751,57517/8/30
KAnimation111122
Black Butler: Book of the Atlantic
(Limited Complete Pressing)1,16011,43017/8/23
ANXAnimation2213-your name. Blu-ray Collector's Edition 4K Ultra HD Blu-ray Bundle (Limited First Pressing)1,043138,40117/7/26
TOHAnimation26148
Brave Witches
Blu-ray Limited Edition Special Edition9725,77517/8/25
KKAAnimation8215-your name. Blu-ray Special Edition917108,53117/7/26
TOHAnimation36163
Katsugeki: Touken Ranbu
2 (Limited Complete Pressing)8939,07517/8/23
ANXAnimation32176
Eromanga Sensei
3 (Limited Complete Pressing)6786,36617/8/23
ANXAnimation62184
Saekano: How to Raise a Boring Girlfriend
♭ 2 (Limited Complete Pressing)6076,85317/8/23
ANX/CXAnimation421910
BanG Dream!
Vol. 46033,57817/8/23
OLPAnimation10220-Minions (16.06)59422,36316/6/3
NUEAnimation966
Descargar
Enlaces
Click en la publicidad para mostrar enlaces
Información del autor
Usuario: @jamr113 - Moderador
Descripción:
Medallas: